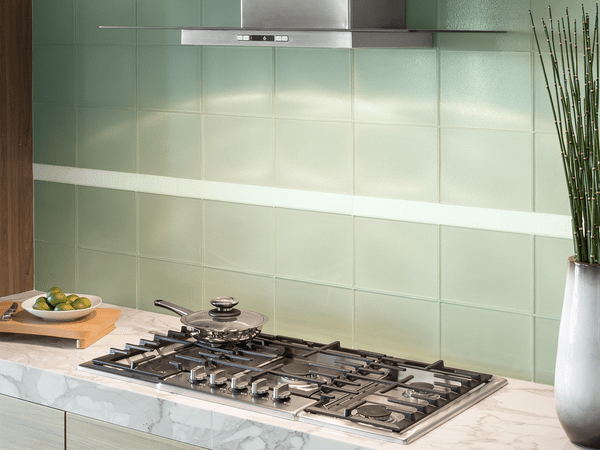 Sleek, European design that blends with any kitchen.
Bosch stainless steel chimney hoods integrate matching user interfaces and design aesthetics to complete the Bosch kitchen suite with sleek and sophisticated styling reminiscent of European design. With 300 and 600 CFM options, beautiful Bosch hoods will quickly clear the air of grease, steam, smoke and odor to keep your home fresh and odor free.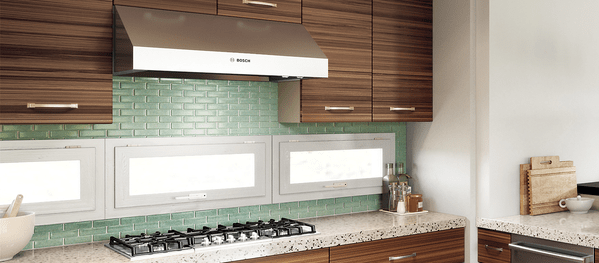 The perfect complement to your Bosch kitchen suite.
Bosch under-cabinet hoods complete your Bosch kitchen suite with matching user interfaces and sleek European design. With options from 280 CFM up to 600 CFM of power, these hoods are ideal for Bosch cooktops and slide-in ranges.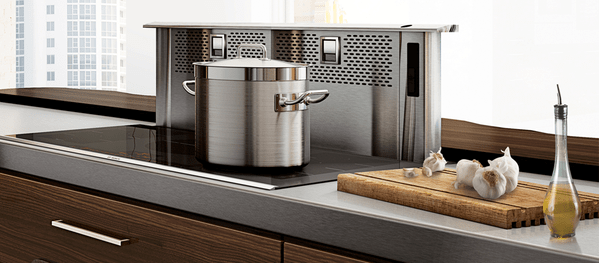 An elegant solution that retracts out of sight.
The perfect solution for high ceilings, islands, or the desire for an uncluttered look, the downdraft rises from behind your cooktop instead of above. Several 600 CFM blowers are available, including a recirculation kit for difficult-to-duct situations.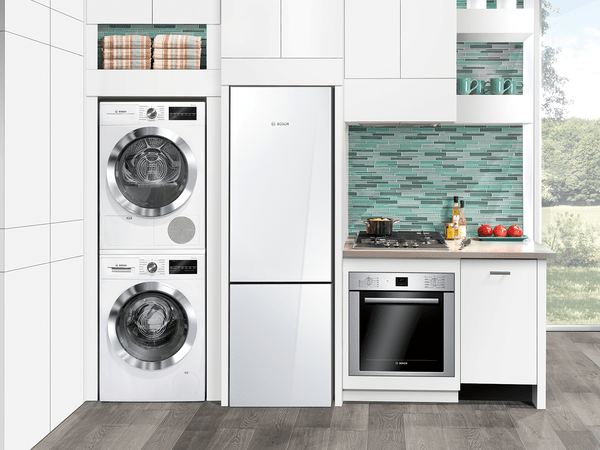 Engineered to minimize smoke and odor. Designed to disappear.
Create a seamless design that blends with your cabinetry with a Bosch custom insert hood. These sophisticated ventilation systems can be used in wall installations and are available in 21" and 29" configurations.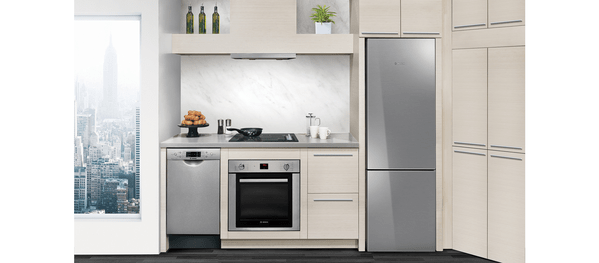 Sophisticated styling that glides out when you need it.
Sleek, pull-out visor hoods allow you to close them when not in use and install flush with cabinetry for a sophisticated European look. Bosch pull-out range hoods boast four-speed touch controls with LCD display and integrated blowers with 300 CFM up to 500 CFM air purifying performance. Enjoy the convenience of dishwasher-safe aluminum mesh filters that are easy to clean.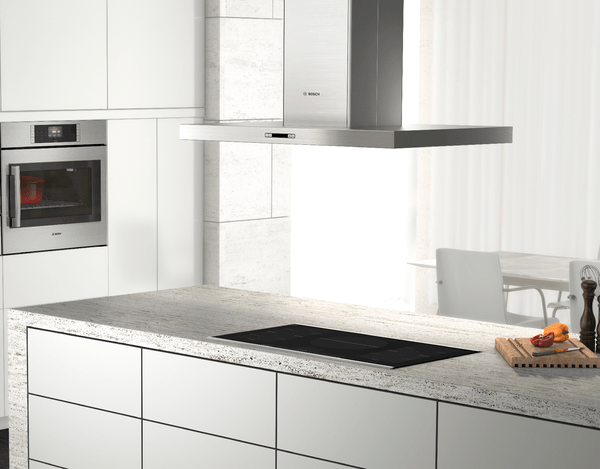 Removes smoke and odor. Adds exceptional style.
The Bosch island hood creates a dramatic focal point with a slim and sleek design that doesn't obstruct the views beyond your kitchen. With 600 CFM of power, it quickly clears the air of grease, steam, smoke and odor, without adding distracting noise.