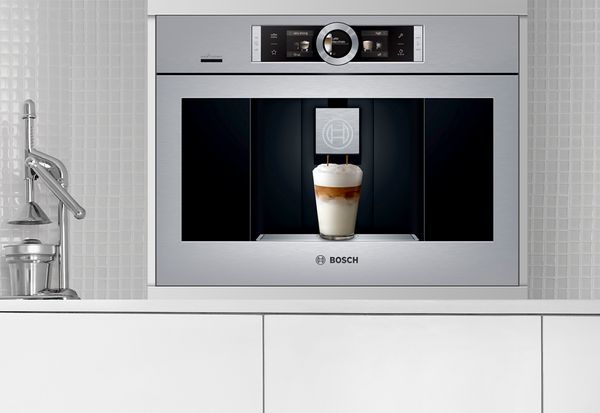 Your Brew, Your Way.
The Bosch built-in coffee machine brings modern design and innovation to your kitchen. With a simple touch of a button, you can start the brewing process to deliver delicious coffee, espressos, cappuccinos and lattes.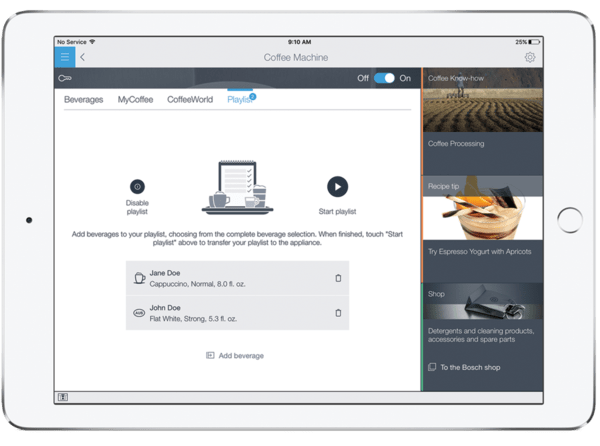 Go beyond standard coffee to create your perfect cup
The Bosch connected coffee machine uses an intuitive interface that helps you easily craft your perfect cup of coffee, every time. Choose from a wide variety of customizable coffee and tea drinks, or take a tour around the world by trying our exclusive CoffeeWorld beverages, inspired exotic creations from around the globe.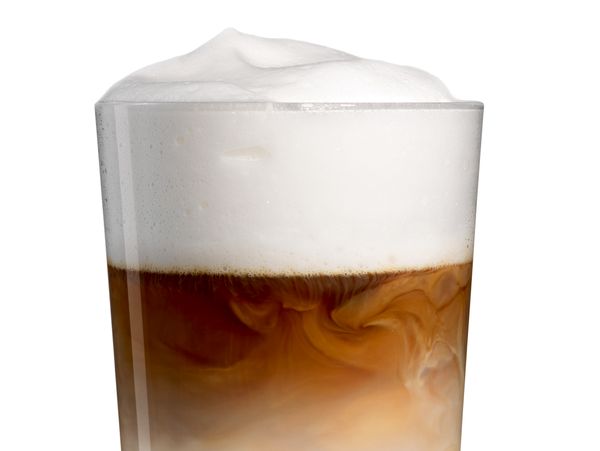 Preparing coffee is an art. It's time to get to know our artists!
A Bosch coffee brewmaster celebrates the preparation of coffee. They operate their coffee machine with absolute confidence, and every step in the procedure is precise down to the last detail. Thanks to the innovative technology in the new Bosch Built-In Coffee Machine, with Home Connect, it's easy to become a coffee Brewmaster. Whether you are preparing a frothy latte macchiato for one, or a variety of beverages while entertaining a group, creating delicious espresso and coffee beverages is now easier than ever before.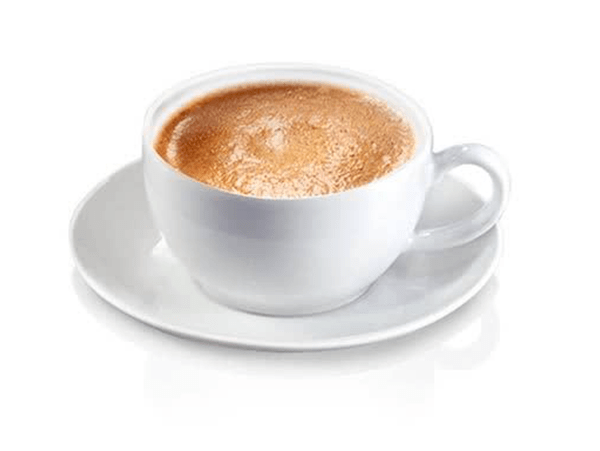 Brewed to perfection.
The brewing system engulfs the coffee grounds in hot water and then brew them a pressurizes chamber. The result, coffee made in optimal brewing conditions.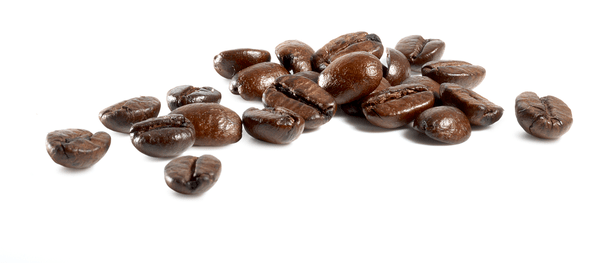 Choose Your Grind.
The Bosch built-in coffee machine works equally well with whole beans or pre-ground coffee. The unit contains two separate containers to brew different coffee grinds. You control the amount of coffee used for each cup as well as the coarsness.