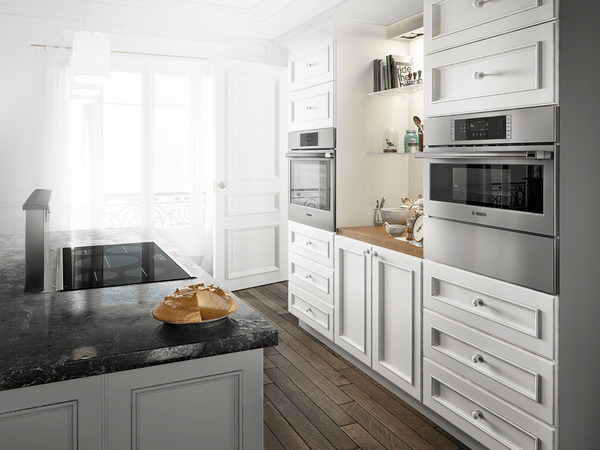 Convenient cooking and ventilation in one stylish package.
Bosch over-the-range microwaves not only cook, they also have built-in, multi-speed ventilation to efficiently remove steam, smoke, grease and odors. Large interiors give you more flexibility to cook various dishes. Models with the convenience of convection cooking allow you to use the microwave as a second oven and feature a stainless steel cavity that is durable and makes clean-up easier.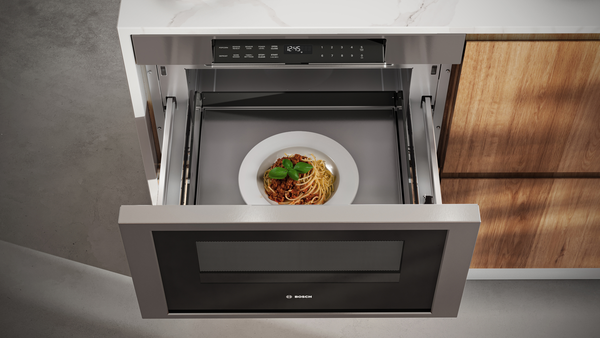 Open your design options.
The Bosch drawer microwave installs cleanly under counters, cooktops, and flush to cabinets, making it a perfect solution for any designer kitchen. The drawer microwave opens and closes with a push of a button and is large enough to fit a 9" x 13" baking dish.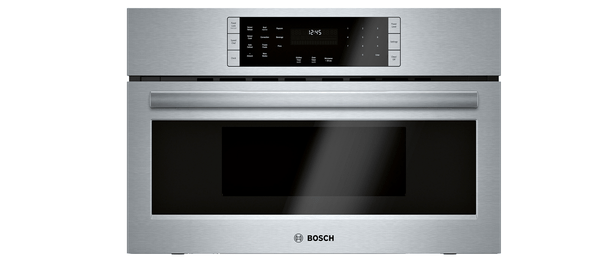 It's faster. It's better. It's a new way of cooking.
Why settle for a standard microwave? Bosch speed ovens pair the precision of convection oven cooking with the speed of microwave technology. It's a luxurious upgrade offering fast and oven-quality cooking with 5 cooking modes including Convection bake, broil, convection, microwave and SpeedChef™ combination.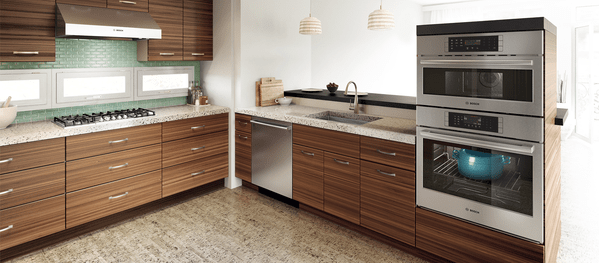 A perfect pairing.
A Bosch microwave oven combo offers versatile cooking in a convenient package. These large capacity built-in combination ovens offer convection cooking, fast pre-heating times, and a built-in meat probe to take the guesswork out of cooking.
A new faster way of cooking.
Powerful Speed Ovens combine the cooking qualities of a conventional oven with the speed of microwave technology. The Bosch Speed oven is an upgrade over the standard microwave oven. It offers fast and oven-quality cooking with European Convection, AutoChef®, Broil, and Microwave.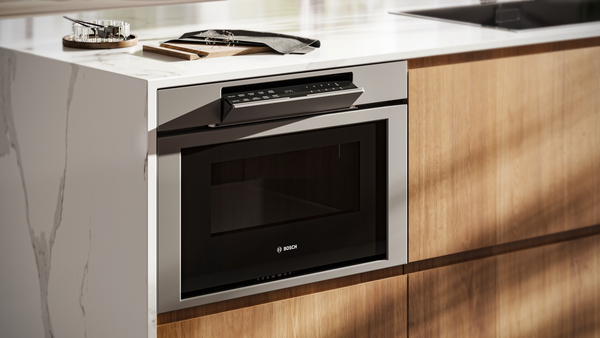 Impacts design, not space.
Designed to fit large baking pans to tall cofee mugs. The drawer microwave oven opens and closes automatically with the push of a button, and is the ideal solution for under-counter installations saving countertop space.