Precise performance in an elegant design.
Bosch Induction cooktops with FlexInduction® technology allow you to combine two cooking zones to fit large pans and AutoChef offers consistent cooking temperature for precise results. Install in a frameless design to integrate more seamlessly with the countertop or a stainless steel framed design to stand proud in your kitchen.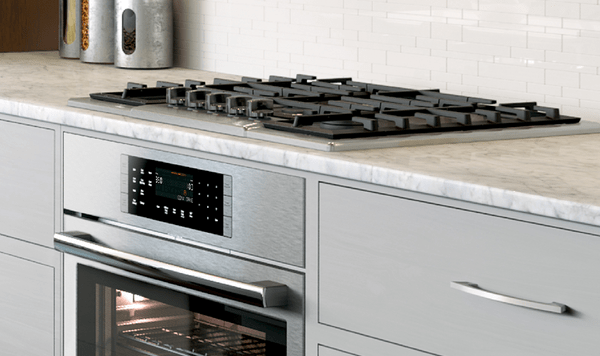 Engineered to perform precisely.
Gas cooktop burners feature high heat and low simmer options for optimal cooking flexibility. Our Benchmark® gas cooktops feature a dual-stacked burner that delivers both low simmer and a powerful 20,000 BTUs for fast boiling. Continuous grates make moving heavy pots easy, while seamless, one-piece stainless steel design makes clean-up simple.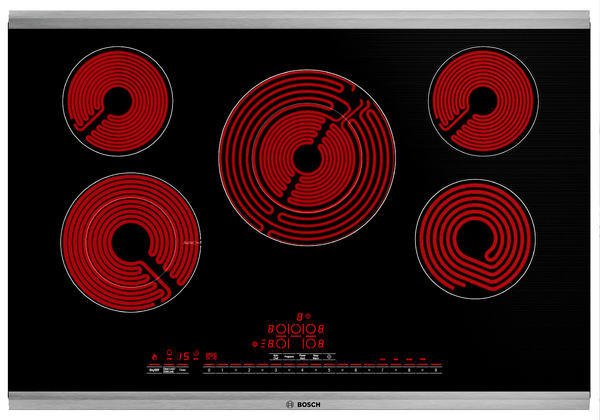 Sleek, European style.
Electric cooktops bring European style and elegance to every home and can be installed in either framed or frameless design options. Precise temperatures are easily selected with the touch of a button on the PreciseSelect® control panel, while AutoChef® delivers consistent element temperatures for consistent cooking results.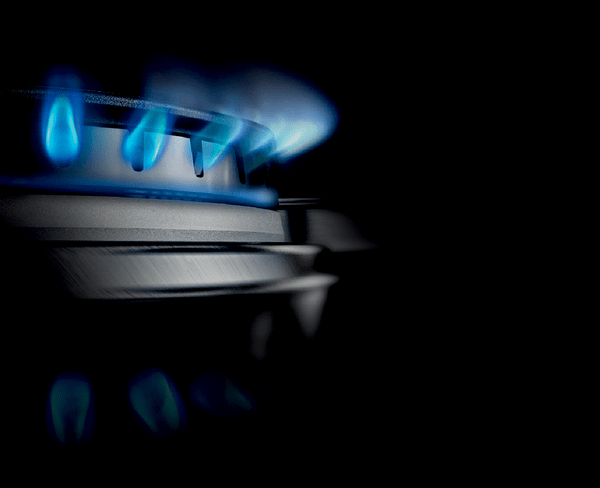 Two levels of flames. One ingenious cooktop.
Making sauces is easier than ever. The Dual-stacked center burner features two levels of flame. Bring sauces to boil quickly with both levels of flame and then finish at a low simmer using only one level of flame.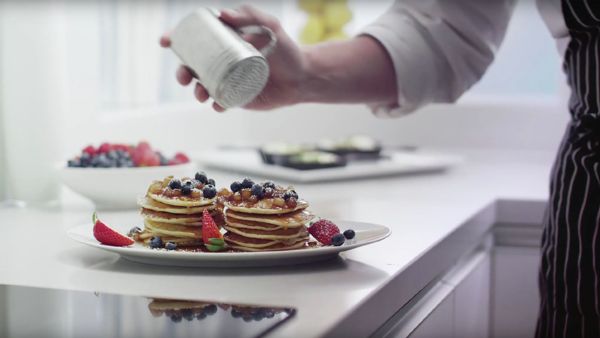 Consistent, even cooking.
A Bosch exclusive. AutoChef® maintains precise cooking temperatures for consistently excellent results. With nine cooking programs and four temperature settings, frying is easier than ever.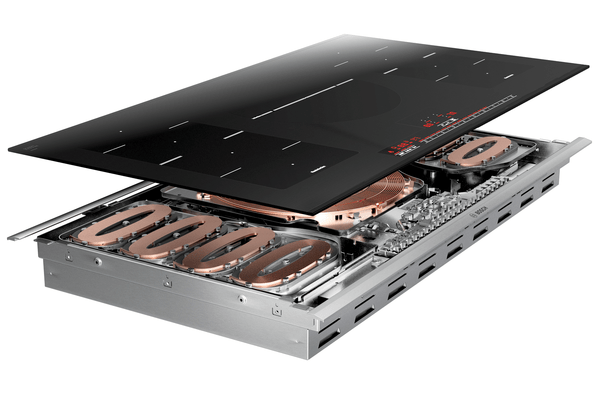 Versatile induction cooking.
FlexInduction® offers multiple cooking options. Program two zones on separate heat settings or combine them into one large zone for griddle cooking, teppanyaki or a grill plate. Induction cooking uses direct, responsive heat for the entire zone and heat food faster than electric cooktops.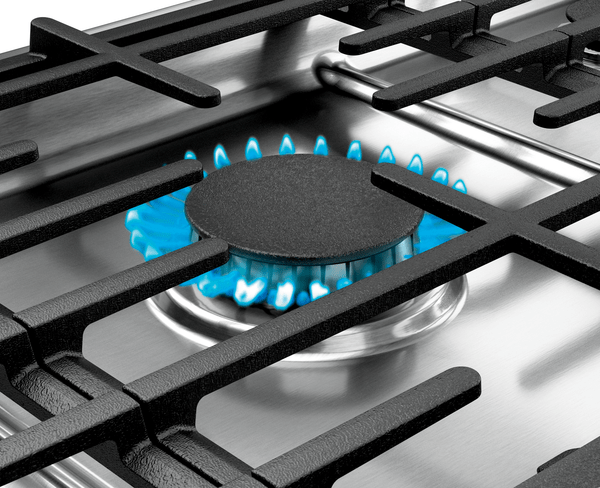 Beautifully designed grates.
Continuous grates on every Bosch gas cooktop make moving heavy pots easy, while seamless, one-piece stainless steel design makes clean-up simple.