What is the difference between hobs and separate hobs?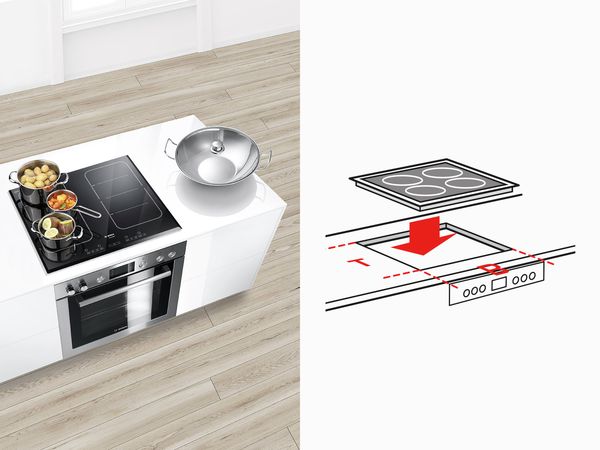 Hob meets cooker
Hobs can be installed in combination with a cooker. The hob is then controlled via the cooker operating unit.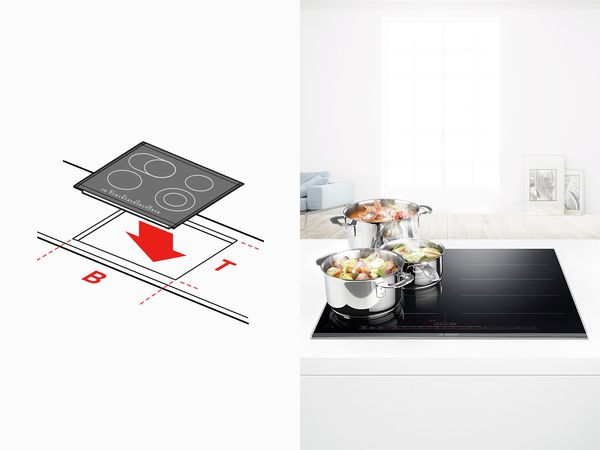 Separate hobs
A separate hob has its own operating element, its own mains connection and can thus be integrated into a worktop completely independently of the oven.
What forms of heat are available for independent hobs?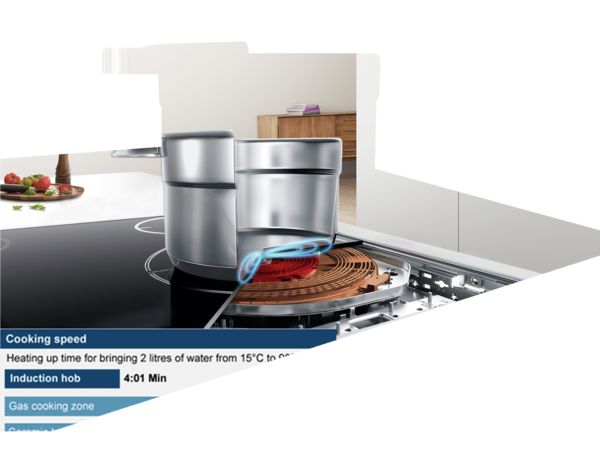 Induction
Induction hobs only generate heat where it is actually needed – directly underneath the pan. This improves energy efficiency and allows things to be brought to the boil faster. Overcooked foods no longer burn on.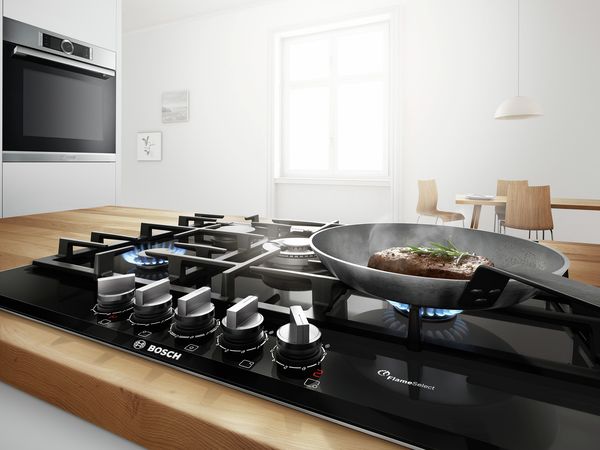 Gas
When you cook with gas, heat is created by an open flame. The heat is transmitted directly to the base of the pan. To be able to use gas hobs, your kitchen must be connected to the gas supply.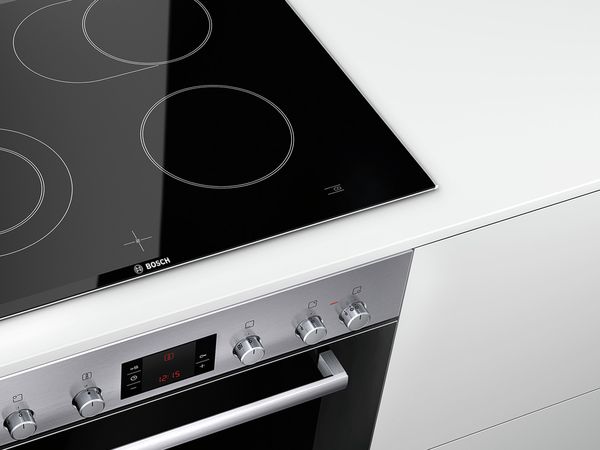 Electric
Electric hobs, such as ceramic hobs, transmit heat via a heating coil to the ceramic plate, which then warms the bottom of the pan.
What widths are available for separate hobs?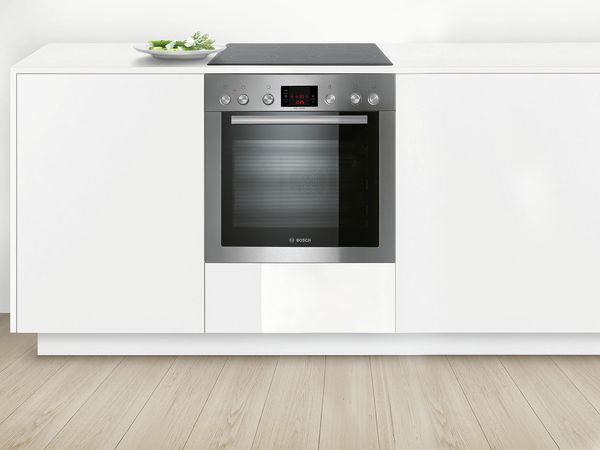 Separate hobs are available in widths of 30, 40, 60, 70, 80 and 90 cm.
What needs to be replaced if the hob is faulty but the cooker is still working?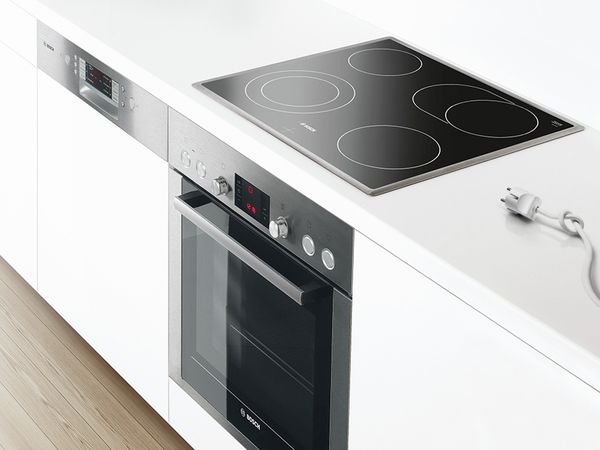 If only the hob is faulty and the cooker installed underneath it is still working, a separate hob can be installed. If the cooker stops working later, it can be replaced with an oven. Bosch Customer Service will supply you with the necessary double cooker connection socket. In this case, ask your specialist dealer whether the new appliance can be combined with the old cooker.
What worktops are particularly suitable for flush-installed separate hobs?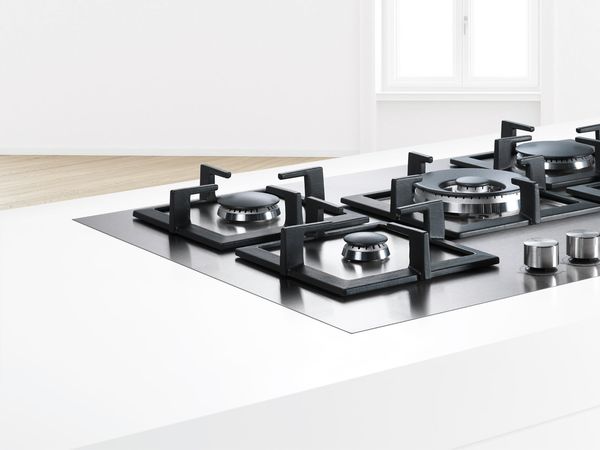 Flush-installed hobs are ideal for stone worktops, but can also be installed in wooden tops if an installation frame is used. Frames are available as special accessories.
What needs to be taken into account when older hobs are replaced?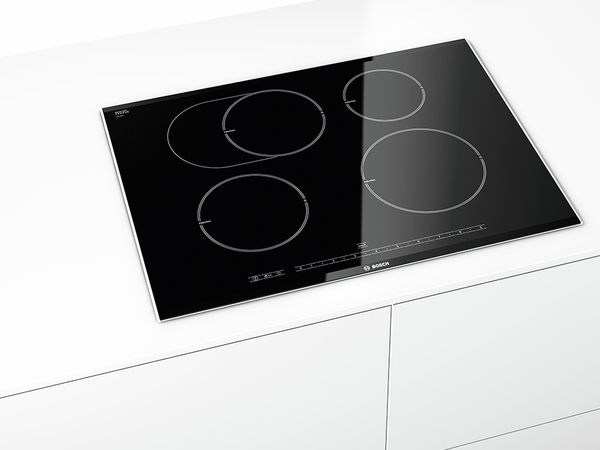 Older hobs with rounded corners can only be replaced with a new hob that is 70 cm wide.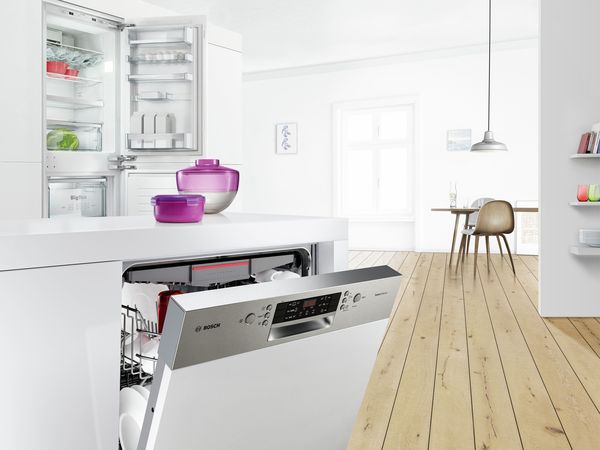 Perfect results, sophisticated design. Bosch built-in appliances for your dream kitchen.
To make sure your kitchen becomes a real dream kitchen, we offer not only integrated building-in appliances for cooking and baking but also built-in dishwashers plus fridges and freezers. All of our home appliances combine timeless, sophisticated design with superb technical quality and maximum efficiency, durability and convenience.